Thanks for visiting Hog Roast Wetherby. Our experienced catering team has developed our celebrated service over many years, and we're delighted to welcome you to the delicious and delightful possibilities that we bring to event catering. From lunch time menus to keep the crowds going to generous plated portions of aromatic hog meat and side dishes in the evening, we have the the tailored service you need to ensure your guests fully enjoy their day.
Hog Roast Catering – Any Event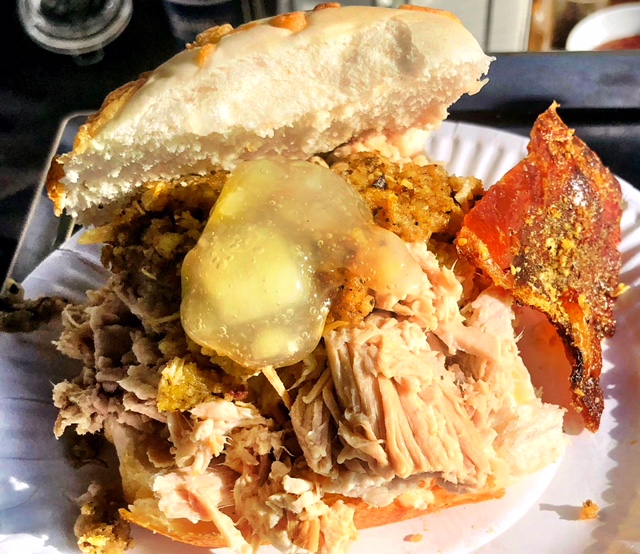 Over our 10+ years of outstanding first-rate event catering, Hog Roast Wetherby has provided exquisite hog roast catering at countless events and celebrations. Whatever the size of the event, we have the necessary expertise to deliver a memorable feast that suits all ages and all dietary requirements. That's why when we say that we cater to events and celebrations of all sizes, we really mean every word.
Catering for all events, including:
Private Parties
Birthday Parties
Charity Functions
Corporate Functions
Wedding Receptions
Indoor & Outdoor… Hog Roast Wetherby knows that not all parties take place outdoors in plenty of space. We'd like to reassure you that we can work in very little space where necessary. Our expert catering services are available both indoors and outdoors, meaning we are available to cater for your party booking in social clubs, village halls, and any other venue with limited indoor space.
Bespoke Menu Options from Hog Roast Wetherby
We offer you the ideal alternative to the same old buffet foods or unfulfilling two-and-three course mass produced meals. Your event or celebration deserves so much more than average catering. That's where we come in. Browse our menu section and begin to get an idea of the types of delicious meats and sides that we offer. We encourage you to make substitutions to our menus – mix and match your favourite foods to create the ideal menu for your special day.
Here's a quick rundown of the machine accessories that we offer:
BBQ Accessory – the griddle provides the option of burgers and hot-dogs between meals
Spit Roast Accessory – supplement your menus with poultry, beef, lamb, fish, or pork
Fresh Ingredients from Local Suppliers
Hog Roast Wetherby sources all ingredients from trusted local suppliers. This staple of our quality service guarantees fresh and flavoursome results first time, every time. You can rest assured that your guests will be 100% satisfied with the superb gourmet tastes and authentic aromas from every item on our menu.
Because we always work with high quality local suppliers, our chefs have developed a deep knowledge of all of our ingredients. This means that we are able to roast your hog to perfection first time, every time. Succulent meat, crispy crackling, and world-beating flavours and aromas to impress and tantalise the taste buds – perfect! Get in touch today and find out how hog roast catering could be the standout out talking point of your next event or celebration.